Furnish Your Home In 3 Easy Steps:
The Essentials Collection
Are all items on your website available for next day delivery?

No, only items from the Essentials Collection are available for next day delivery. (The Essentials Collection is featured above)

How late can I place my order and still get it next day?

5:00 PM, The cut off for an order to be eligible for next day delivery is 5:00 PM 

I don't live in Las Vegas. Do I still qualify for Next Day?

No. Next day delivery is currently available for the Las Vegas Area only, and only applies to items in the Essentials Collection.

Do you deliver every day?

No, we do NOT deliver on Sundays. Orders placed on Saturday before 5pm will be delivered on the following Monday. Please note that orders placed after 5pm on a Saturday or any time on a Sunday will not be delivered until the following Tuesday.

What if I order a product from the Essentials Collection and an item from another collection at the same time?

In a case such as this you will have the option to receive the item(s) from the Essentials Collection next day and then the other item(s) upon it's regular delivery time frame. You may also request that your order be delivered at the same time when all items are available. 




In all cases when you place an order that includes an item from the Essentials Collection our customer service team will reach out to you to schedule a time for delivery. At that time you will be able to discuss how you would like your order to be delivered.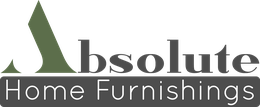 Absolute Home Furnishings is a local online furniture store dedicated to serving the Las Vegas Area. By operating online we save people time and money allowing them to shop from the comfort of their homes. While remaining based locally in Las Vegas we offer speedy in room and white glove delivery as well as customer support other online retailers simply are not capable of. Essentially we offer the best of both worlds, plus no pesky sales people to avoid.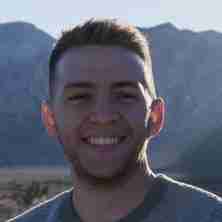 Taylor Butta
Owner & Operator, Absolute Home Furnishings
Born & raised here in Las Vegas, Taylor worked at the World Market Center managing a rug showroom. It was there he learned the in's and out's of the furniture industry. After seeing the high markups associated with traditional retail stores, Taylor created a streamlined shopping experience to save people both time and money.